FTIFA Pro Experience provides an elite player development programme based at the club's £10m state-of-the-art training complex Poolfoot Farm.
Players will be immersed in a full-time training and games programme at the home of Fleetwood Town Football Club's first team and academy players. We will develop and educate each individual on the complexities of the modern day game.
Our mission is to nurture all players aspirations of playing at the highest level by providing a platform in which they can strive and excel to reach their goals. 
"to develop a better player, we must educate and develop the person"
Opportunity to train at one of the leading sports complexes in the North West of England, the £10m Poolfoot Farm.
Full time training programme working with FTFC UEFA licenced coaches dedicated to enhancing and developing every aspect of your game both on and off the pitch.
Showcase your ability in front of FTFC recruitment team on a daily basis.
Player development reporting system working on individual learning objectives to aid and enhance performance.
Workshops, seminars and player/team analysis sessions aimed at supporting player development.
Be part of the FTFC family and journey.
Full FTFC kit package.
Links and pathways to FTFC partner clubs both in the UK and overseas.
FTIFA players will train alongside the FTFC first, development and academy teams. The £10m facility was opened by the legendary former Manchester United manager Sir Alex Ferguson on April 2016 & feature the following:
Seven top class grass pitches.
Two FIFA 2-star grade (the highest grade possible) 4G pitches.
Four FTFC red 5-a-side pitches.
The Crossbar restaurant (players will enjoy lunch here).
The first team & Academy gym (FTIFA players will have access).
The first team & Academy physiotherapy room (FTIFA players will have access.
Ten changing room facilities including showers.
The first team & Academy analysts (FTIFA players will have access).
Club meeting rooms. (Regular FTIFA individual/team meetings to be held here).
FTFC classrooms. Multi-use for: Analysis sessions, nutrition lessons, upcoming fixture preparation & much more.
FTIFA Pro Experience is for players aged 16-22 years
The programme aims to empower participants to develop not only their technical and physical attributes but more importantly nurture character and provide opportunities to fulfil their potential through a life-changing experience. Players are immersed into a unique, challenging and motivational learning environment that brings together individuals of all abilities and nationalities.
Players demonstrating the required levels of ability, athleticism and attitude will be offered the chance to train within their respected age group at FTFC.
For those who do not meet the necessary requirements, opportunities are available to showcase their talents at an FTFC partner club both in the UK and internationally.
When signing up for the FTIFA programme, players are not just signing up to FTFC but also our extensive network of partner clubs globally. Currently, FTFC has partner clubs to which we share best practice, provide technical support and accommodate player exchanges.
Full kit package available as part of the 12 and 24-week programmes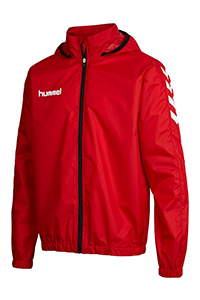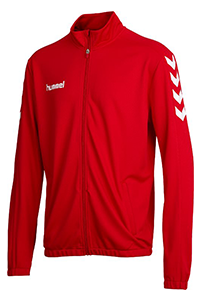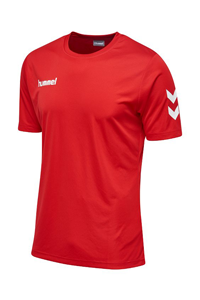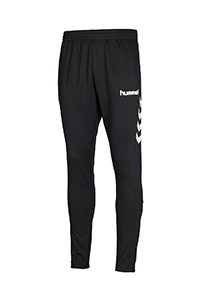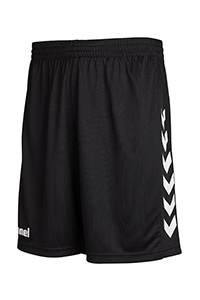 Intensive English language lessons available on request (this is an additional charge and the cost will be dependent on the level of support required)
Continued online learning – Fleetwood Town staff available to support and facilitate
English FA Coaching courses available at an additional charge
The FTIFA Pro Experience runs over the duration of two block dates during the UK professional football season. Players can enrol on the FTIFA Pro Experience at any time during the block dates below. 4-week, 12-week and 24-week courses available.
Season 2019 – 2020
Block 1: Friday 5th July 2019 – Friday 20th December 2019
Block 2: Friday 3rd January 2020 – Friday 19th June 2020
Season 2020 – 2021
Block 1: Friday 3rd July 2020 – Friday 18th December 2020
Block 2: Friday 8th January 2021 – Friday 25th June 2021
FTIFA players are housed with FTFC club scholars in the north shore area of Blackpool at one of the clubs hotels.
The Lodge Hotel
6-8 Northumberland Avenue
Blackpool
FY2 9SB
Players will receive breakfast & an evening meal here (lunch is served at the Crossbar restaurant at Poolfoot Farm) during the week whilst at weekends players will be provided with three meals a day. Rooms sleep one, two or four, include WiFi, a TV & are en-suite.
Players are in close proximity to the buzz of the town centre, walking distance from the world-famous Golden Mile – jam-packed full of visitor attractions, while local transport links provide an accessible gateway to the rest of the Fylde Coast & North West of Englands attractions.
FTIFA have no liability whatsoever for the refusal of VISA Travel Documents.
We strongly advise that before booking any FTIFA packages you check if you qualify for the appropriate VISA of travel and that you fit the application criteria as refunds are not given in any circumstances.
4 week course
airport transfers (north of england)

all fixtures videoed and clipped

full professional evaluation and action plan

Health & Fitness Membership at Hotel SPA
12 week course
airport transfers (north of england)

fixtures v professional uk clubs

players added to FTFC PMA with individual highlights

monthly feedback and action plans for improvement

Health & Fitness Membership at Hotel SPA
24 week course
airport transfers (north of england)

fixtures v professional uk clubs

players added to ftfc pma with individual highlights

monthly feedback and action plans for improvement

entry into an FTFC showcase event with other UK scouts in attendance

opportunities for work experience within FTFC at the players request

Health & Fitness Membership at Hotel SPA