Fleetwood Town International Football Academy have just returned from Oulu, Finland after their latest mission to create pathways for aspiring Finnish players.
James Ward, FTIFA's International Partnership Manager, was put in touch with JS Hercules President Mikko Perälä through a mutual contact, after finding out the football club were on the hunt for links in the UK so they could open doors for their players.
After James explained more about FTIFA's programmes and pathways for their aspiring players, Mikko was really keen to learn more and invited James over to their club in Finland to meet the players and see their set up.
Fleetwood Town are one of the first pro clubs to work with JS Hercules, who have a huge ongoing project with all of the grassroots club in the province, engaging 2,500 players through the five clubs that operate under their umbrella. Junior clubs are Tervarit Juniorit, Haukiputaan Pallo, Ajax Sarkkiranta, Ponkilan Pantterit and Limingan Pallokarhut.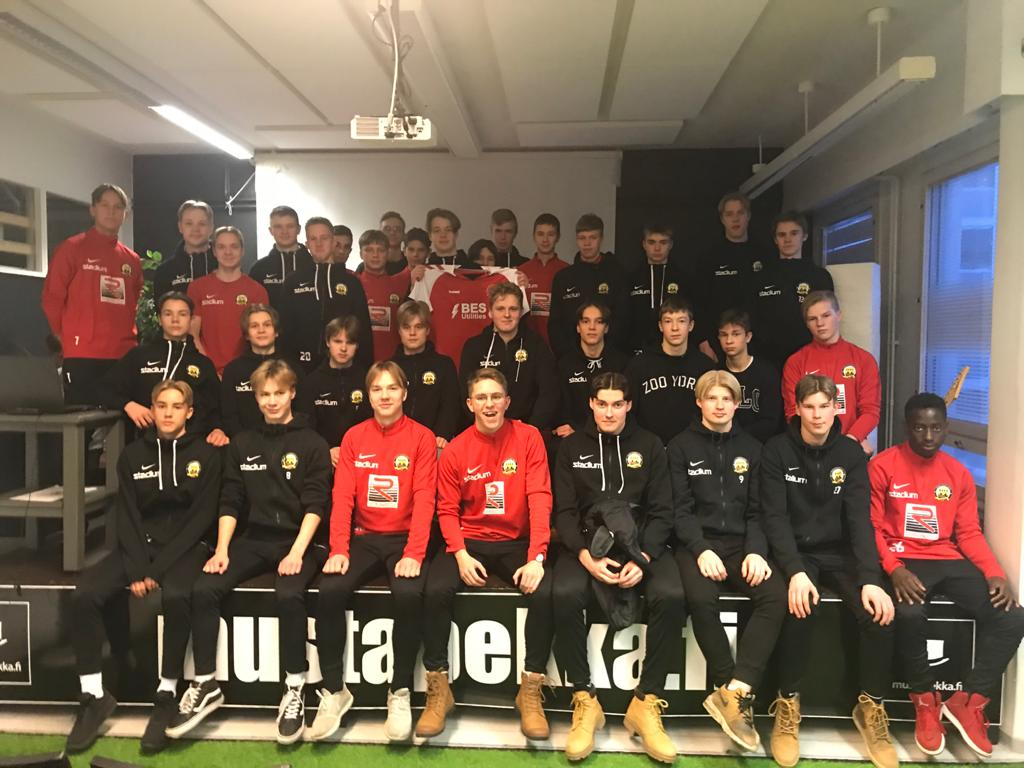 "JS Hercules were so welcoming and professional throughout my visit," said James. "The trip provided a great opportunity for me to speak to their players and watch a variety of teams play, from the under 13s right through to their first team, which was awesome.
"Their CEO, Ville, and the team at JS Hercules have such an ambitious mindset which is really inspiring, and we want to do all we can to support that.
"I'm looking forward to getting the ball rolling with this partnership and helping JS Hercules develop as a club. Hopefully we'll see some Finnish players in Fleetwood soon!"
Marko Saranlinna, Head of Sports at JS Hercules, said:
"The players and I thoroughly enjoyed the visit from James. He delivered a great presentation to the under 17s team, which they really took inspiration from, and I hope some of them will be visiting Fleetwood soon, along with our coaches.
"As a club, we're really internationally minded, and share similar values to James and FTIFA. I'm looking forward to working together in what I'm sure will be a hugely successful partnership."
FTIFA are looking to hold Talent ID Clinics in Oulu in the near future, and JS Hercules are going to continue to promote FTIFA's programmes to their players.